Defender 90 vs Competitor
Compare the
Defender 90

to the Jeep Wrangler

The Defender and Wrangler are both powerful and perfect for adventure. However, the Defender has an edge over the Wrangler, and here's why. The Defender's max horsepower is 518 HP with 625 lb-ft of torque with its 5.0L engine, while the Wrangler's max horsepower is only 470 with 470 lb-ft of torque. Need to tow? The Defender offers twice the towing capacity—7716 lbs when properly equipped, vs. the Wrangler's 3500 lbs. The Defender and Wrangler both have many safety technology features including blind spot assist, lane keep assist, and a 3D surround camera. These features are standard in the Defender where the Wrangler requires an upgrade to get these features. The Defender also has an edge on comfort. The front-row seats in the Defender have 12-way adjustment and the heated feature is standard. The Wrangler only has 6-way adjustable seats and heating is unavailable on the base package. The Defender seats up to 7 people vs. the Wrangler's capacity of 5. All of these differences make the Defender the clear choice in this competition!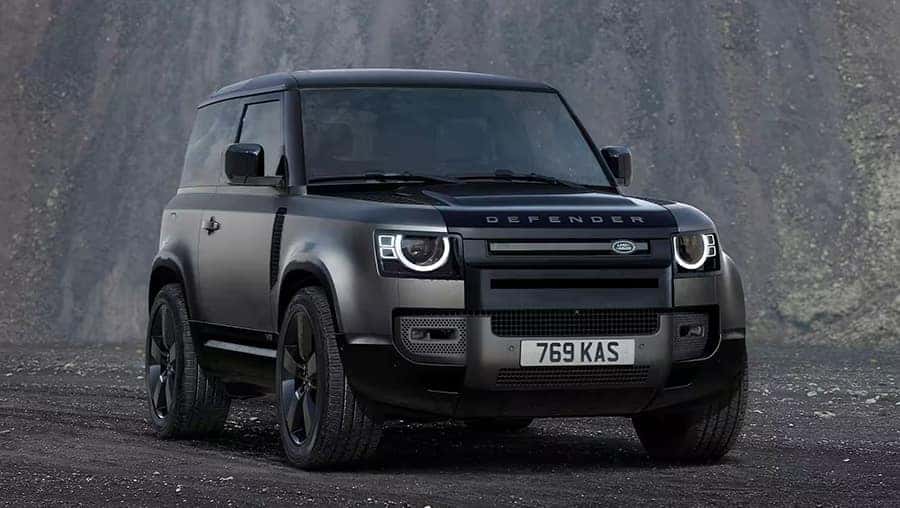 Modern Design Meets Legacy
While both vehicles embrace their heritage, the Defender 90 seamlessly integrates contemporary aesthetics, offering a blend of old-world charm and modern luxury.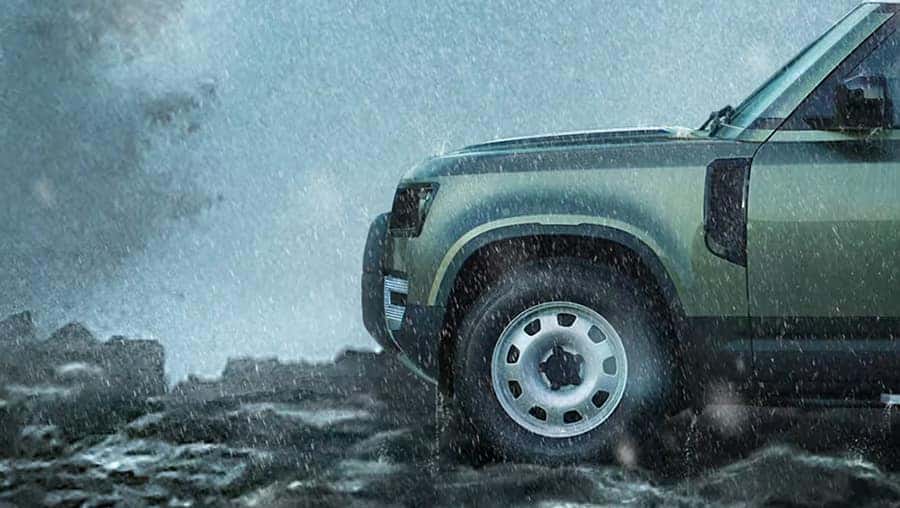 Advanced Terrain Response
Defender 90's state-of-the-art Terrain Response 2 system outclasses the competition, ensuring optimal driving dynamics across any landscape.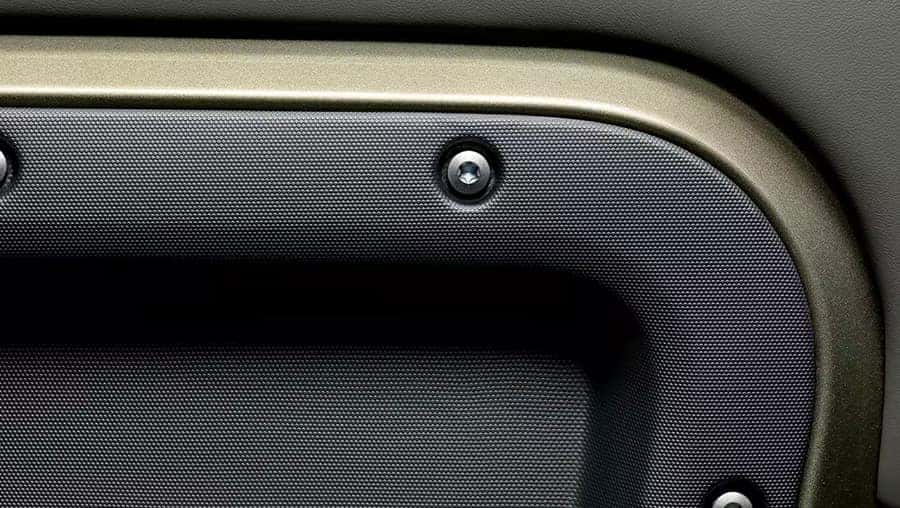 Interior Elegance
Step inside the Defender 90 to experience a sanctuary of premium materials, refined finishes, and innovative technology, a stark contrast to the more utilitarian feel of the Wrangler.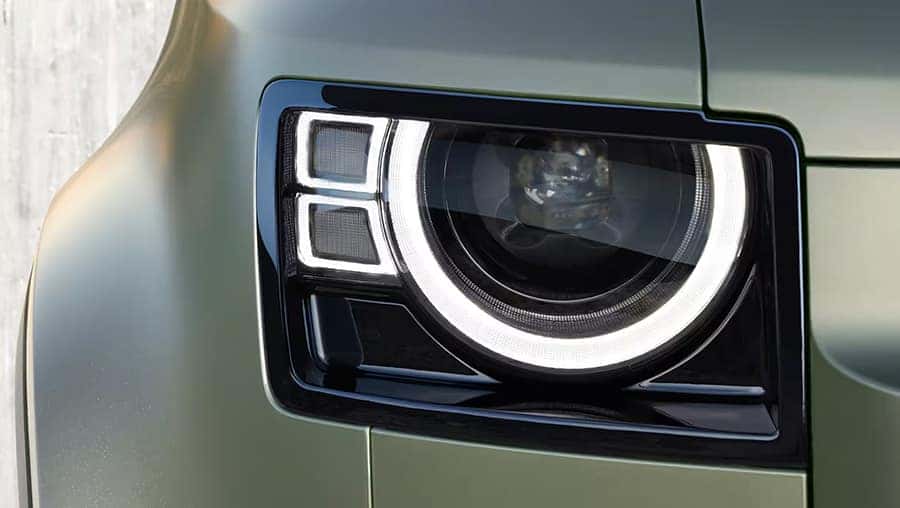 Safety First
Equipped with the latest in driver assistance and safety features, the Defender 90 ensures peace of mind on every journey.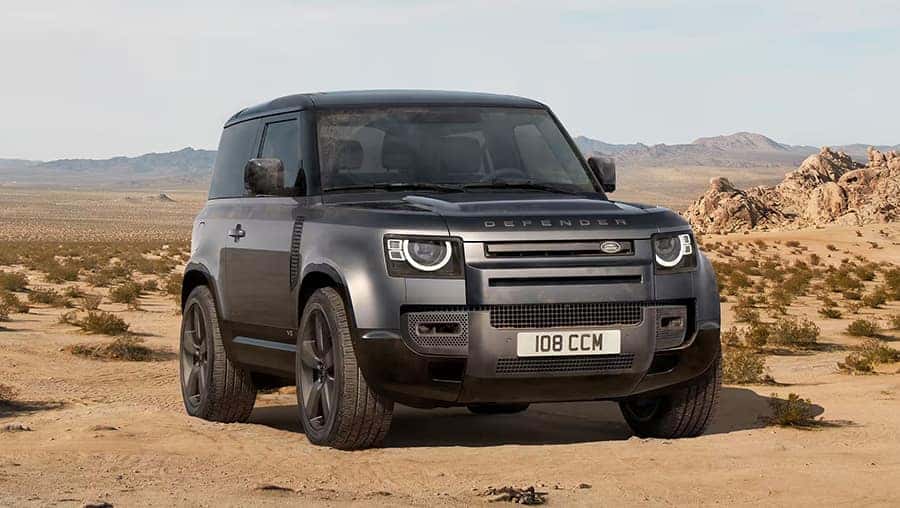 Performance Prowess
Powered by robust engine options, the Defender 90 not only offers impressive off-road capabilities but also ensures a smoother and more responsive drive on urban terrains.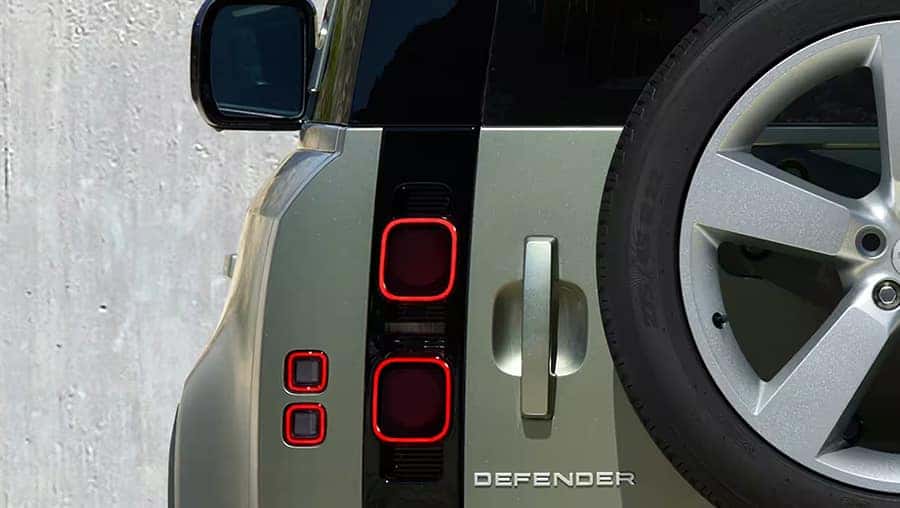 Customization Options
At our Land Rover dealer near you, customers have access to an extensive array of customization choices, enabling them to tailor the Defender 90 to their unique tastes and needs.
When weighing your options, the choice becomes clear. The Defender 90 for sale from Land Rover South Shore not only promises an unparalleled driving experience but also an unwavering commitment to your journey on and off the road. Embark on a new chapter of adventure today, with our selection of luxury SUVs near you.