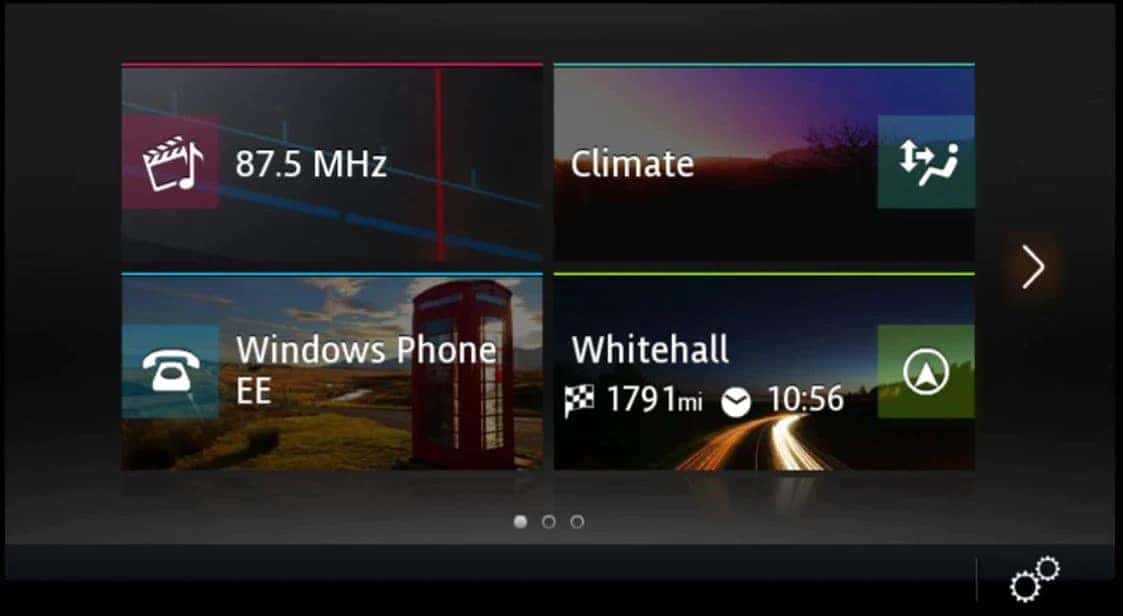 Technology You Can Control
When you purchase a Land Rover, we can guarantee that you will get hooked on our InControl® technology! Every new Land Rover model has been upgraded to include the InControl® Touch Pro™, a 10-inch screen that ensures that everyone riding can view the information they need. Many older models are equipped with InControl®, too. The InControl® touchscreen allows you to access functions like climate control, music, navigation, and monitor performance. You can customize your touchscreen to your personal preferences, so that your vehicle will be able to identify you through your key fob or phone!
Another desirable option includes two 8″ headrest screens, allowing rear seat passengers to independently play movies or music along the drive. When everyone feels in control of their driving experience, you'll have more happy passengers on the road.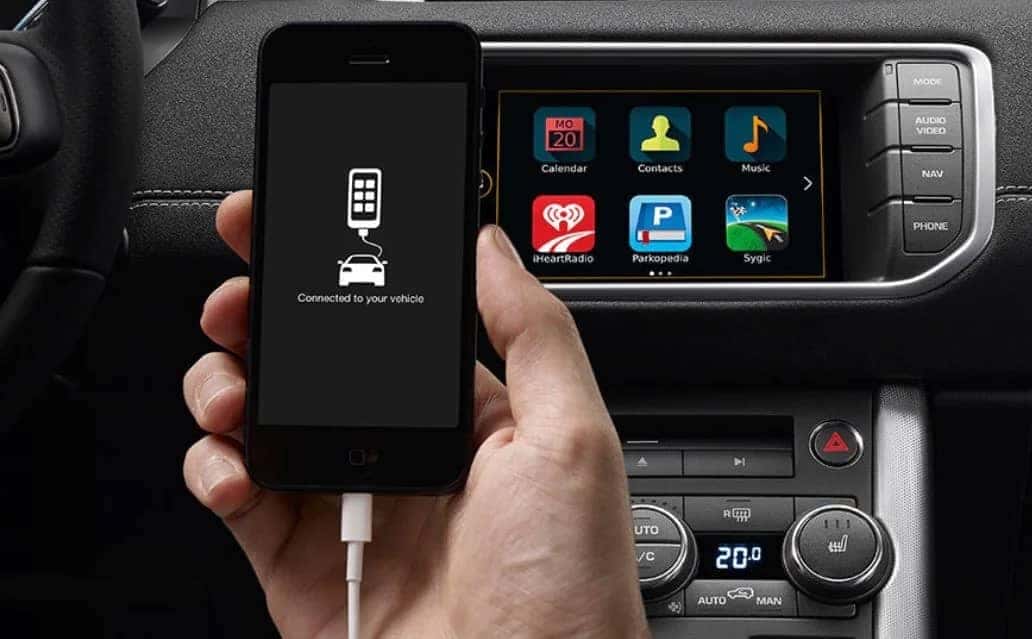 Stay Connected
If you want to stay connected with your Land Rover at all times, you'll enjoy the InControl Remote™. Through a smartphone app, you can control your vehicle's climate, lock and unlock the doors, start the car, and more! You can even access the stolen vehicle locator and maintenance reports.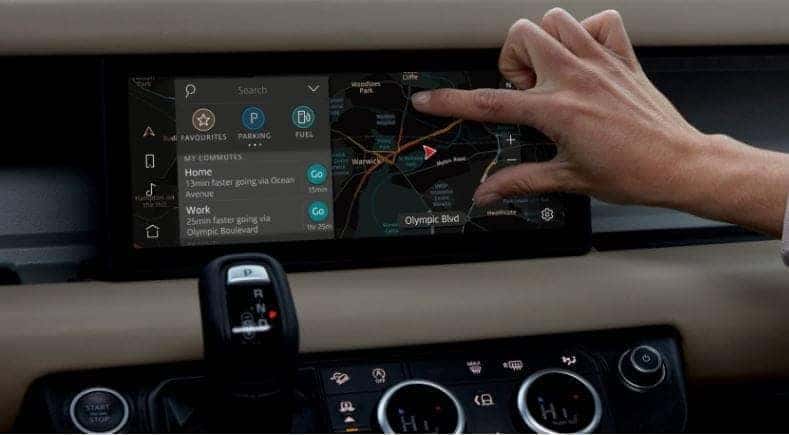 Navigate Smarter
For drivers who need a little help with directions, the Land Rover Connected Navigation feature is your co-pilot! With this feature, you can get real-time traffic reports, quickest route options, weather alerts, and door-to-door help along your way in both satellite and street views.
Integrate Apps
Have a love for apps? You don't need to leave them underutilized in your Land Rover. Download the InControl Apps™ and integrate apps on your Land Rover's touchscreen to access your favorite song, navigation features, calendars, and more.
Fix Wi-Fi Dead Spots
If you work on the road or have a family that needs the internet on a road trip, you'll need a Wi-Fi Hotspot. That's precisely where InControl Wi-Fi™ comes in. This powerful feature provides a Hotspot for in-vehicle internet access for up to eight devices simultaneously.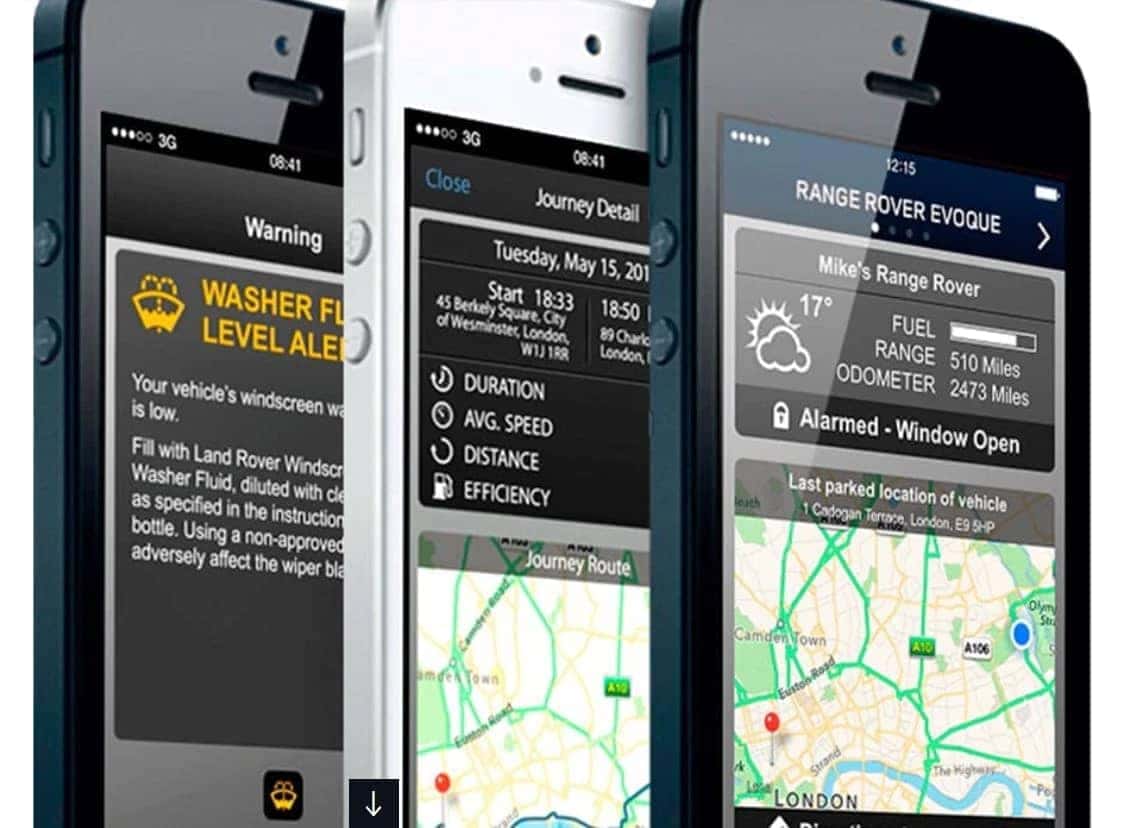 Stay Protected
If you're a driver who knows the most precious cargo you carry is your passengers, take advantage of the InControl Protect™. This feature allows you to have instant access to Roadside Assistance or first responders, should the unexpected happen.
Some of the additional safety features all Land Rover models come equipped with include: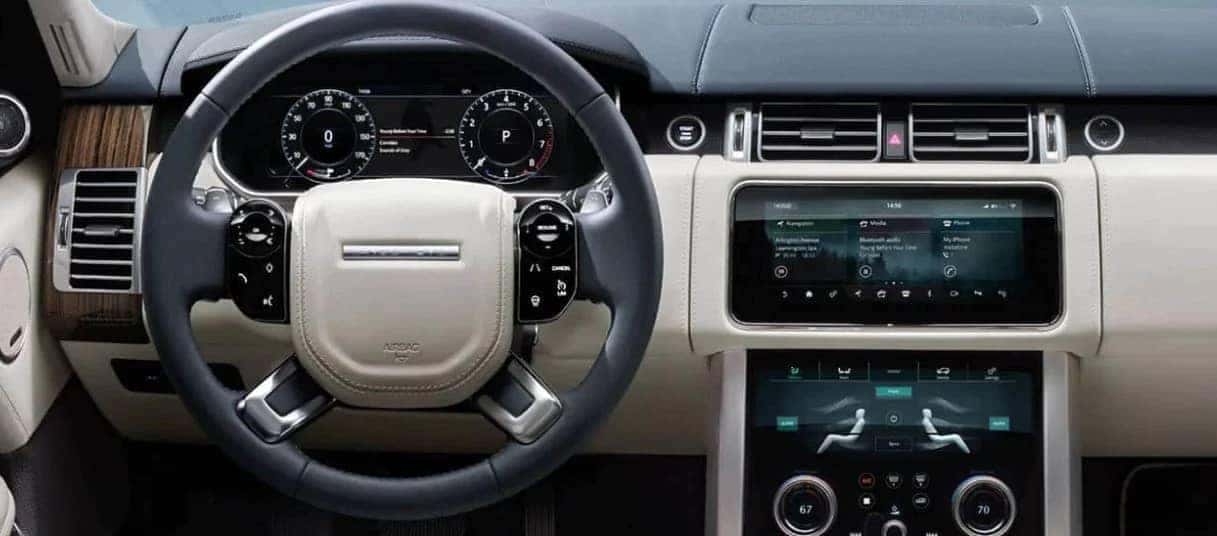 Adaptive Cruise Control – Keep your vehicle going while monitoring cars around you. If a collision is detected, your brakes will engage for you.
Lane Keep Assist Assist – It's easy to get distracted while driving. Lane Keep Assist ensures that you stay in the middle of your lane by gently nudging you back to the center if you drift out.
Parking Aids – Acting as additional eyes for you, Parking Aid cameras help you navigate parking spots and lots more quickly.
Blind Spot Monitor – If anything rapidly approaches your Land Rover's blind spot, a flashing icon in the appropriate side mirror will alert you.
Learn What Your Land Rover Can Do
Handover Encore is a complimentary service that allows you to schedule an appointment with one of our Land Rover specialists to discover everything your new ride can do. You get one-on-one time with an expert to learn about your vehicle's features and technology. We want to make this appointment convenient, that's why you get to choose whether we meet at home or work and we will come to you! Don't miss this opportunity to learn how to take advantage of the technical aspects of your Land Rover from Bluetooth set-up, Lane Keep Assist, to working the navigation. You pick the aspects that interest you most and that will be our focus. Let Handover Encore help you get the most out of your new, technologically advanced vehicle throughout your ownership experience!
It's time for you to experience the difference at Land Rover South Shore! We promise our team will make you and your family comfortable and wanting to come back. Shop online to view our incredible new lineup and pre-owned inventory – or visit us to decide which model fits your lifestyle the best. We're conveniently located at 5781 E US Highway 30 in Crown Point, IN. We can't wait to see you soon!